Entrance-exit gate on cards
—
—
—

Entrance-exit gate on cards
Wide functionality and flexibility will make it possible to adapt the system to any business model.
Features
Giving and receiving parking cards;
Being in touch with one-time and regular customers;
Control of peripheral devices: barriers, loop antennas, IR sensors, altimeters, RFID readers, etc.;
Voice-communication with operator;
Multilingual interface with the possibility of additional localization;
IP-video camera with Fisheye wide-angle lens;
UPS for operation in case of power supply turning off;
Climate control for operation during cold seasons;
Simple, but very informative built-in traffic light.
Options
Acceptance of contactless bank cards Mastercard PayPass and Visa Payway allows to pay for parking services up to 1,000 rubles right at the check-out point;
Installing a barcode scanner to work with discounts. The possibility of passing by or tariff change using the QR-code;
Possibility of additional localization;
Altimeter to diversify tariffs depending on the type of vehicle;
RFID reader makes Parking more comfortable, providing non-stop entry and exit for regular customers;
The license plate recognition system;
Increased dispensary capacity up to 1000 cards.
Technical characteristics
Power supply voltage
AC 220 V/50 Hz
Power consumption
up to 250 W without a heater, up to 600 W with a heater
Connection interfaces
TCP/IP
Card dispenser capacity
1,000 cards
Bin capacity at the exit
up to 1,000 cards
Travel time of one vehicle
up to 5 seconds
Operating temperature
-40 to +50
Self-contained operation time
not less than 10 minutes
Colors in use
RAL 7017, RAL 7044, RAL 9002, RAL 1016
Dimensions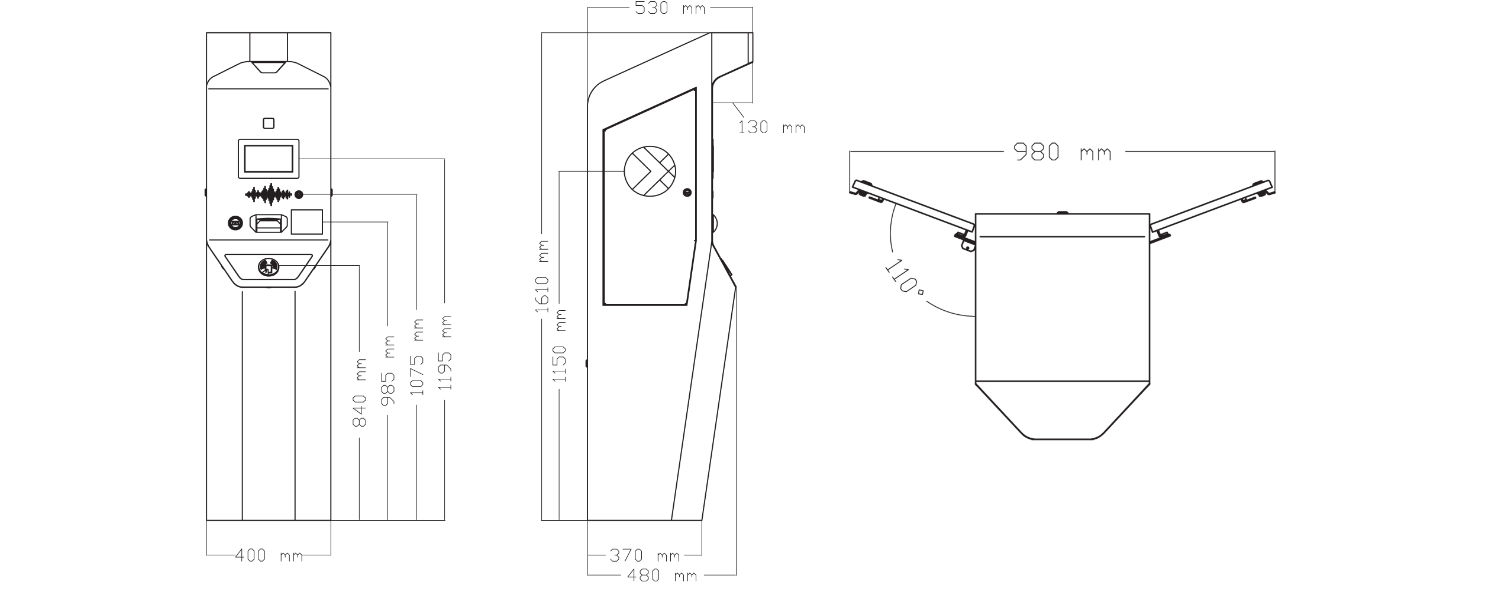 Let's talk! Leave us your phonenumber